Pueblo Partners is a program designed to empower the rural people of Mexico to improve the condition of life within their own culture, communities and families.

This partnership focuses on:

Community Development
Agricultural Development
Livestock Development.
Week-long courses are hosted at the "Tree of Life" Training Center in Tlancualpican, Mexico. Workshops are offered on realistic low-cost and low-tech methods for improving daily life. These methods focus on using readily available resources, remaining economically attainable for rural residents, integrating ancient and modern technologies and preserving the environment. The objective is for those trained to serve their communities as resource persons, sharing their new skills and knowledge with their families and neighbors.
Pueblo Partners provides concerned people and churches with an opportunity to become involved in a development ministry that:
Touches lives yet encourages self-reliance
Provides tools for development yet allows villagers to make choices that meet their own needs
Significantly changes the future of farming families as they put into practice the skills learned related to Community Development, Agricultural Development and Livestock Development
We invite you, your organization, church, district and/or conference to sponsor a scholarship for one or more persons for a one-week training course. Each one-week unit costs $300 per person. Scholarships are needed to continue this vital ministry that enables people to live a life of dignity and self-reliance.
Please advise the GYTTE program, by e-mail or fax, if you would like to take advantage of this opportunity to bless your brothers and sisters in Mexico.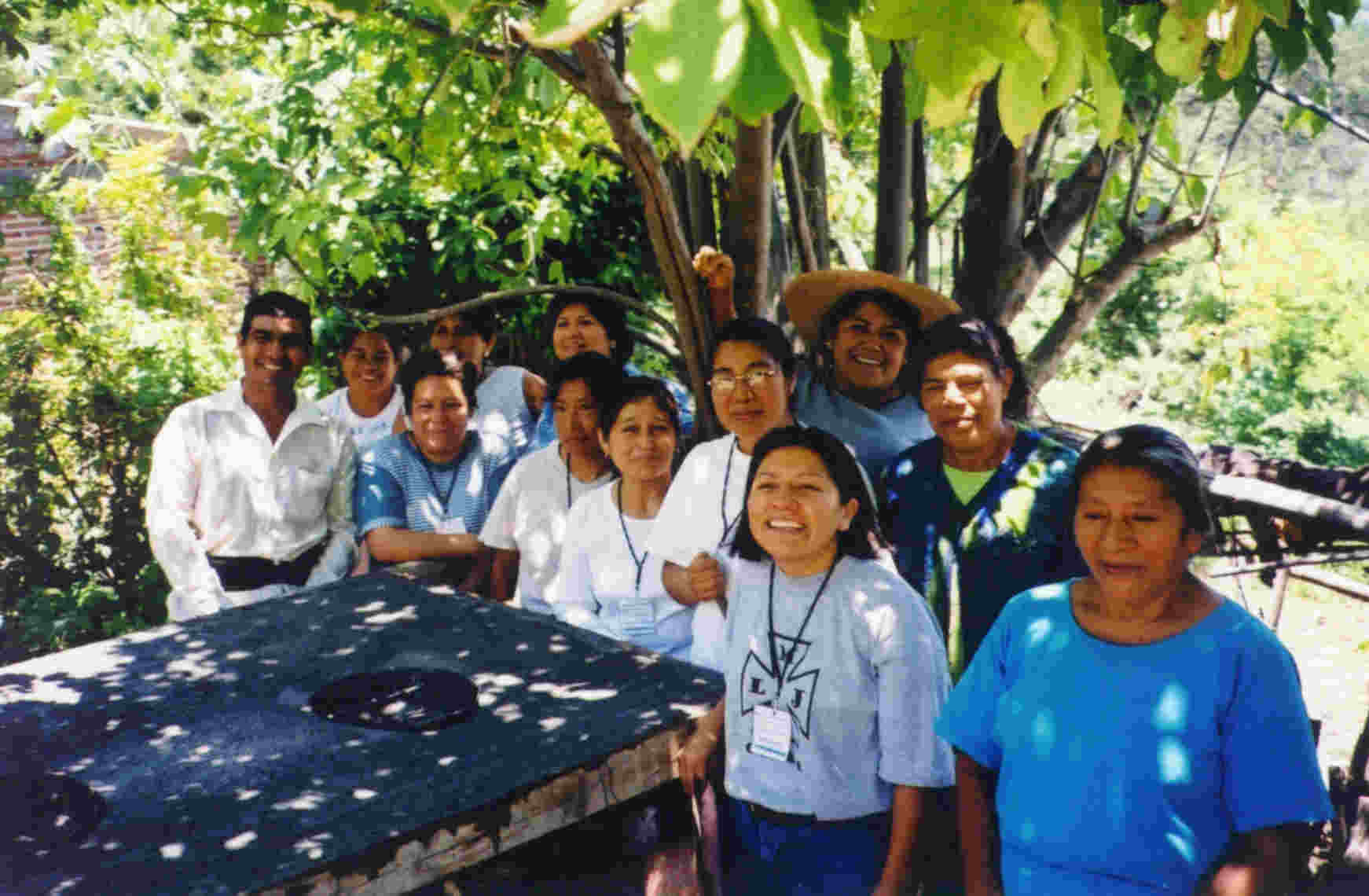 PUEBLO PARTNER'S
INTRODUCTORY COURSE

The objective is to better family life, decrease human drudgery, promote an atmosphere of mutual support and increase understanding about the preservation of the environment through the sharing of technologically appropriate alternatives.

*WORKSHOPS: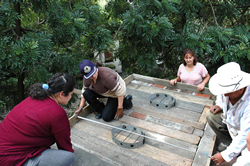 Dry Composting Toilet System
Fuel-Efficient Mud Stoves
Solar Cookers
Water Pumping System:
Hydraulic Ram Pump
Rope Washer Pump
Solar Powered Pump
Low-Cost Construction:
Rammed Earth
Straw Bale
Clay-Straw
Adobe
Cob
Etc.
Dehydration of Fruits and Vegetables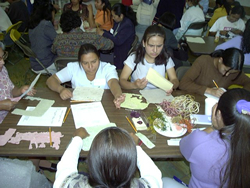 Crafts using Recycled Materials:
Recycled Paper
Corn Husk Flowers
* Course participants determine which workshops will best address the needs of their family and community.
PUEBLO PARTNER'S
INTERMEDIATE COURSE

AGRICULTURAL DEVELOPMENT

The objective is to preserve and enhance the condition of the land in order to boost agricultural production that can improve family nutrition and increase family income by teaching sustainable agricultural methods - both ancient and modern.
*WORKSHOPS: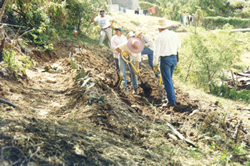 Soil Conservation & Erosion Control:
Gavions
Contour Terracing
Living Barriers and Rock Wall Barriers
Soil Fertility:
Green Manure
Animal Manure
Compost
Vermiculture-Worm Farming
Irrigation Methods

Family Gardens
Lasagna Gardening
Square Foot Gardening
Double Dig Gardening
Multi-Purpose Trees

Medicinal Plants

* Course participants determine which workshops will best address the needs of their family and community.
PUEBLO PARTNER'S
ADVANCED COURSE

LIVESTOCK DEVELOPMENT

The objective is to genetically improve the livestock of the region, increase livestock production, provide animal protein and increase family income through the introduction of food and income-producing animals and the teaching of environmentally-sound livestock management practices.
*WORKSHOPS:
Livestock Management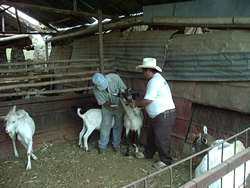 Feed and Nutrition
Corrals, Pens and Shelters
Animal Reproduction
Animal Health
*Livestock Sold at Subsidized Prices to Villagers:
Milk Goats
Hair Sheep
Swine
Product Processing:
Milk Pasteurization
Cheese Making
* Course participants determine which animal will best adapt to the climate and resources of their family and community.