The "Give Ye Them To Eat" Program
offers Training for Transformation at the


"Tree of Life"


Training Center for Integrated Development
Tlancualpican, Puebla, Mexico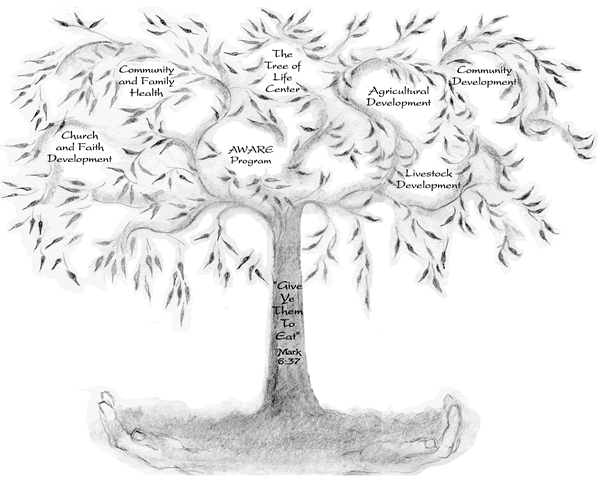 The Training Center is located 70 miles southwest of the city of Puebla, on a 40-acre hillside a short distance from the village of Tlancualpican. The Center provides a window into the world of development, showcasing the various services offered by the GYTTE program.
An Experimental Farm
is maintained to demonstrate and teach sustainable agricultural methods. The purpose of
The Livestock Unit
is to demonstrate environmentally sound livestock management practices.
The Learning Center
provides space for classes, courses and workshops.
GYTTE staff members lead guided tours of the Center. Each year hundreds of Mexican and international visitors come to learn about the program, technologies and development opportunities. Appropriate technology is an essential tool that is incorporated into every aspect of life at the Center from soil conservation efforts, sanitation and hydraulic pumping systems, to the construction methods used. Visitors and course participants alike are able to see how the development opportunities offered by GYTTE can assist people in their endeavor to find ways to transform lives and communities.