The MTAB program is designed to address the health issues and needs of rural communities in Mexico. The objective is to give rural families the opportunity to learn about preventive health measures. This is accomplished by equipping village women as volunteer workers for community-based health care. The training enables them to share what they have learned with others so they can:
Empower people to prevent serious disease by changing the conditions which cause it,
And treat illness in its earliest stage right in their own community.
The women attend 3 one-week-long courses over an eighteen month period. They experience and learn about a variety of topics related to health issues. After the first course they are able to teach.
BASIC HEALTH COURSE


Self-esteem
Basic Sanitation
Disinfecting Fruits and Vegetables
Dish Washing
Dry Composting Toilet System
Dental Hygiene
Family Nutrition
Parenting
Child Development
Pregnancy Nutrition
Newborn Nutrition
Fever
Dehydration and Oral Rehydration
Vaccinations
INTERMEDIATE HEALTH COURSE

Amoebas & Parasites
Common Remedies
Intramuscular Injections
First Aid:

Vital Signs
While Medical Attention Arrives
CPR
Heimlich Maneuver
Burns
Poisoning
Hemorrhages

Cuts and Scrapes
Fractures

Nosebleeds

Bites and Stings

Rabies

Tetanus

Common Diseases

Obesity

Intestine Obstruction

Appendicitis and Peritonitis

Lead Poisoning
ADVANCED HEALTH COURSE


Sexual Organs
Teenage Pregnancy
Menstruation
Pregnancy
Delivery

Postpartum Care

Postpartum Depression

Family Planning
Breast Cancer
Cervical Cancer
Uterine Cancer
Sexually Transmitted Diseases
SIDA
Menopause
Andropause
Prostate Cancer
Blood Pressure
The health workers gain additional information and learn new skills at the regional meetings each spring and fall. Periodically a four-day retreat for continuing education is hosted at the "Tree Of Life" Training Center. These workshops and classes reflect the needs and issues that the health workers encounter in their villages.

Each one-week training unit costs $350. per person. A total of $1,050. provides a village woman with the complete three-unit course plus teaching materials and a first-aid kit. Scholarships are needed to continue this vital ministry that enables people to live a life of health and wholeness.

If you are looking for a mission project that equips people whose lives touch hundreds of others, consider the "More Than A Bandage" Program. We invite you, your organization, church, district and/or conference to sponsor a scholarship for one or more women for one training unit or the complete three-unit course. Participate with us and the GYTTE staff in sponsoring and equipping village women as community-based primary health workers.

Please advise the GYTTE program, by e-mail or fax, of your decision. Once your donation has been processed through the Advance you will receive a photograph and letter regarding the woman you have sponsored as a village health worker.
Recent Updates:
From August 30th to September 5th, 2015 we received 18 women from group "K" at the "Tree of Life" Training Center to receive their Advanced Health Course. Sixteen women graduated as a comunity-based health worker.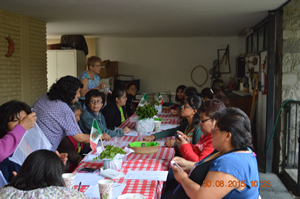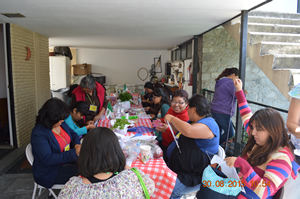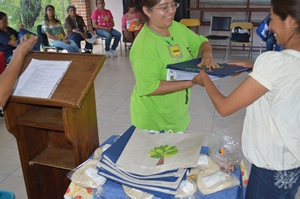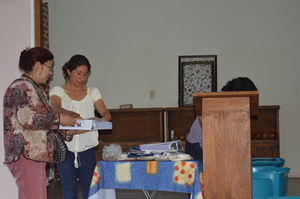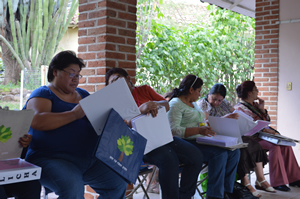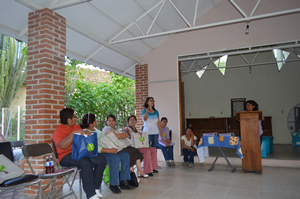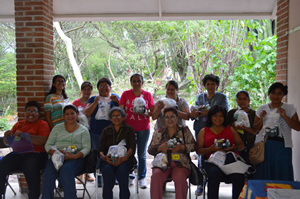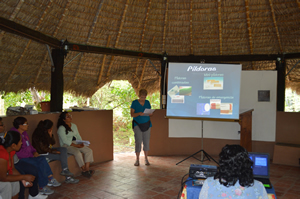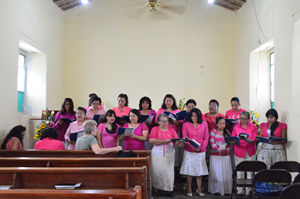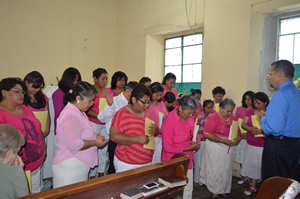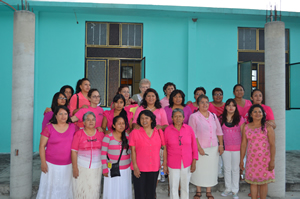 On November 14th, 2014 your gracious donations allowed our Second Regional Health Workers Meeting. This was held at "El Buen Pastor" Methodist Church. The women received continued education on the Topic of AIDS by Dr. Omar Romero and our staff Nurse Veronica Palacios and received medical items to ease their labor at hand.
Thanks to your donations our "More Than A Bandage" Program was able to provide the Basic Health Course to Women from various rural locations. It was from September 7th to 12th, 2014.
GYTTE have had the Regional Meetings for the Health Workers during the month of May 2014. We invite you to see more pictures of this activity at:
https://www.facebook.com/GiveYeThemToEat: May through June 7th, 2014 Activities Album
Our Health Workers in action during April, 2014: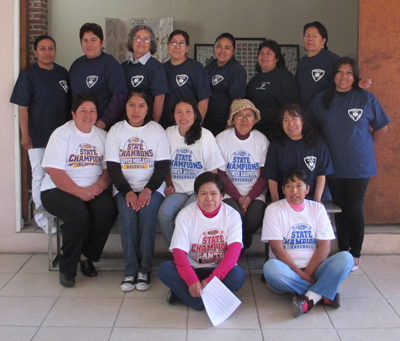 Advanced Course - Graduated Health Workers
December 2013
Health Workers - Regional Meeting, December 2011
Puebla revisited
Risk-Taking Mission & Service continues in Mexico
An Article from the TN UMConnector By Rev. Barbara P. Garcia